Dandruff is a common scalp condition affecting people of all ages. It is characterized by the flaking of dead skin cells from the scalp. This condition causes dry, white flakes of dead skin to appear on the scalp. The shedding of dead skin cells from the scalp is a natural process, but in the case of dandruff, this process is accelerated and becomes more noticeable.
It is a prevalent and often bothersome issue that can impact your hair's health and your overall confidence.
In this blog, we will explore the causes of dandruff and its common symptoms and delve into the details of treatment approaches for managing these conditions.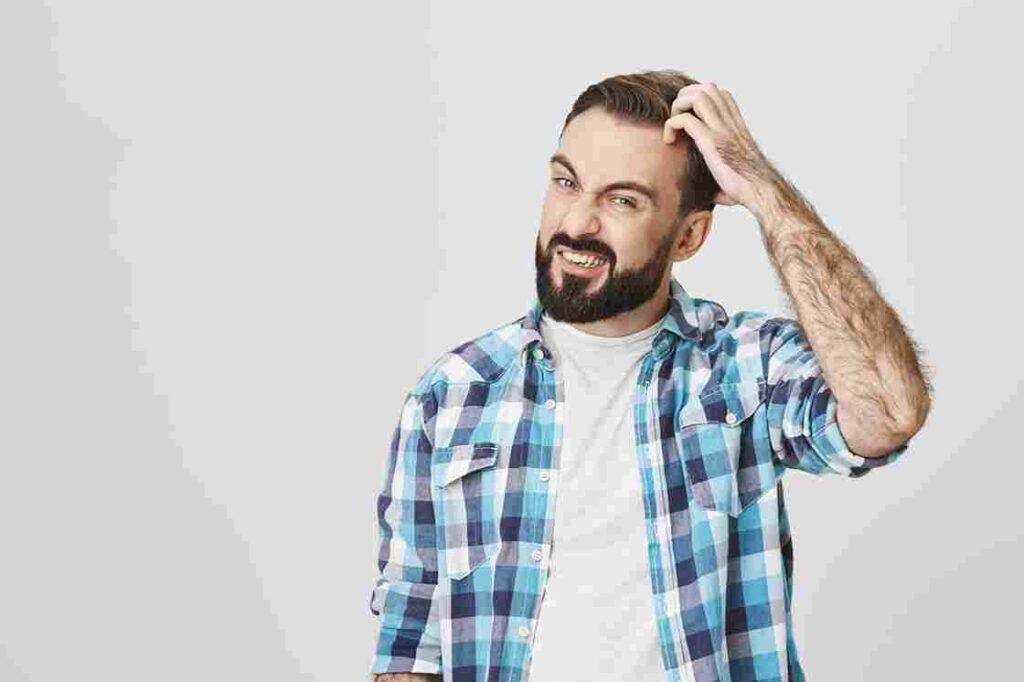 Causes of Dandruff
While the exact cause of this hair condition isn't fully understood, several factors can contribute to its development. Some of the key causes of dandruff include:
Malassezia Fungus: The fungus called Malassezia, which lives on the oils called sebum secreted by your skin usually protects the scalp from harmful bacteria. This is a natural part of the scalp's microbiome, but for some individuals, it can become overactive and feed on the scalp's oils, leading to increased skin cell turnover and flaking.

Seborrheic Dermatitis: Dandruff is often associated with seborrheic dermatitis, a common inflammatory skin condition. Seborrheic dermatitis can cause red, itchy, and oily skin, leading to excessive scales.
Oily Scalp: Excessive production of sebum (oil) on the scalp can create an environment conducive to the growth of Malassezia fungus, which can exacerbate dandruff.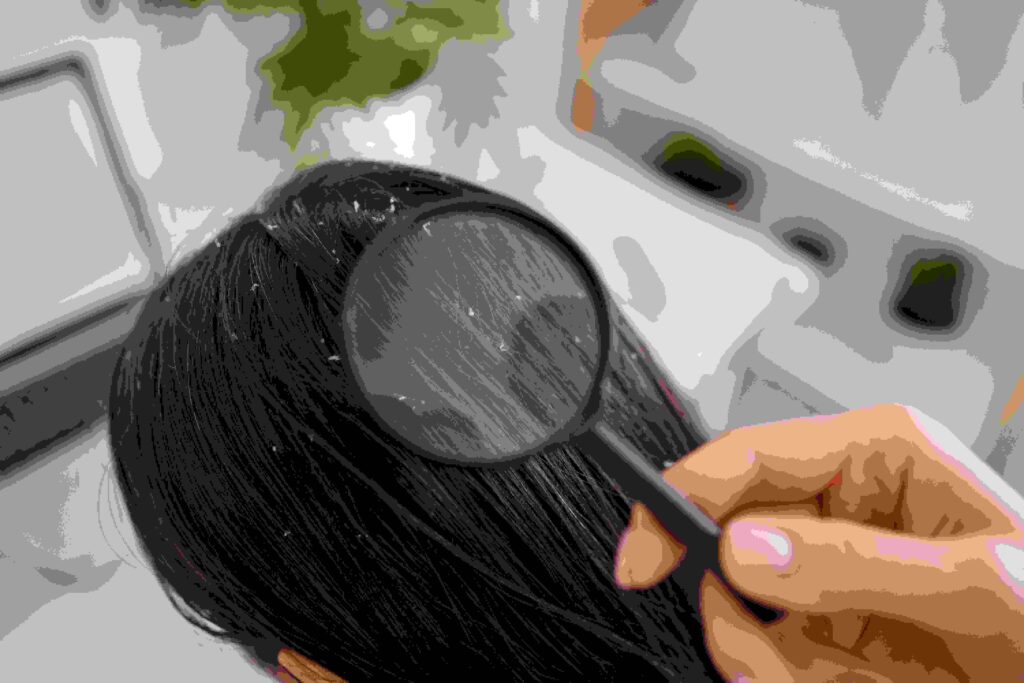 Poor Hygiene: Infrequent shampooing or poor scalp hygiene can lead to a buildup of oils, dead skin cells, and dirt, contributing to dandruff.
Skin Conditions: Certain skin conditions like psoriasis and eczema can cause dandruff-like symptoms. These conditions can lead to increased skin cell turnover and inflammation on the scalp.
Dry Scalp: While less common, dry scalp can also contribute to dandruff. When the scalp lacks sufficient moisture, it may lead to flaking and itchiness.


Dietary Factors: While the evidence is not conclusive, certain dietary factors such as a diet high in sugar and unhealthy fats, may play a role in dandruff development.


Stress and Hormonal Changes: Although less common, stress and hormonal fluctuations have been linked to an increased risk of dandruff in some people.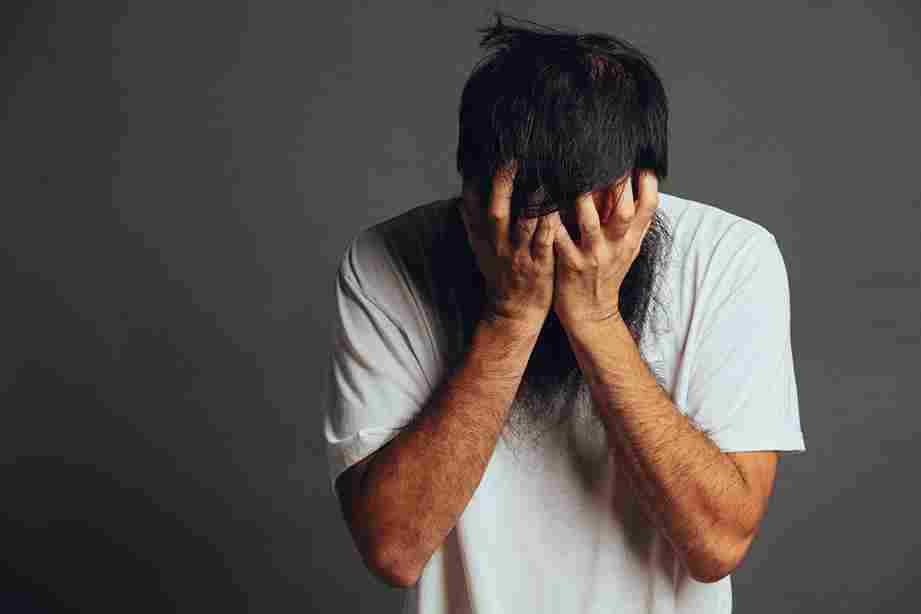 Symptoms:
Dandruff symptoms may include:
Itching scalp
White flakes
Worsens by washing hair less frequently
Treatment of Dandruff:
1. Scalp Massage: Regularly massaging the scalp with warm oil can help nourish and moisturize the dry scalp. Coconut oil, sesame oil, or a blend of oils infused with herbs like neem, brahmi, or Triphala can be used for this purpose.
2. Herbal Remedies: Specific herbs such as neem, fenugreek seeds, and aloe vera have revitalizing qualities that can treat this hair condition.
3. Dietary Changes: Consuming fresh fruits, vegetables, and whole grains, and drinking plenty of water can promote healthy hair and scalp.
4. Stress Management: Ayurveda recognizes the impact of stress on overall health, including the scalp. Practising stress-reducing techniques like yoga, meditation, and deep breathing can be beneficial in promoting long-time scalp health.
Conclusion
Dandruff is a common scalp condition that can be both frustrating and embarrassing. Understanding its causes, symptoms, and available treatments is crucial in effectively managing and preventing its recurrence.
If you have severe dandruff or an underlying scalp condition, it's advisable to consult a qualified Ayurvedic practitioner for personalised guidance and treatment.
Ayursparsh Clinic and Panchakarma Centre is the best clinic in Dharwad, India, for treating scalp problems such as dandruff. If you have any inquiries about this condition, do get in touch with them.
To choose the best course of treatment for dandruff, be sure to speak with our knowledgeable, well-known Ayurvedician, Dr. Rashmi C. Patil.